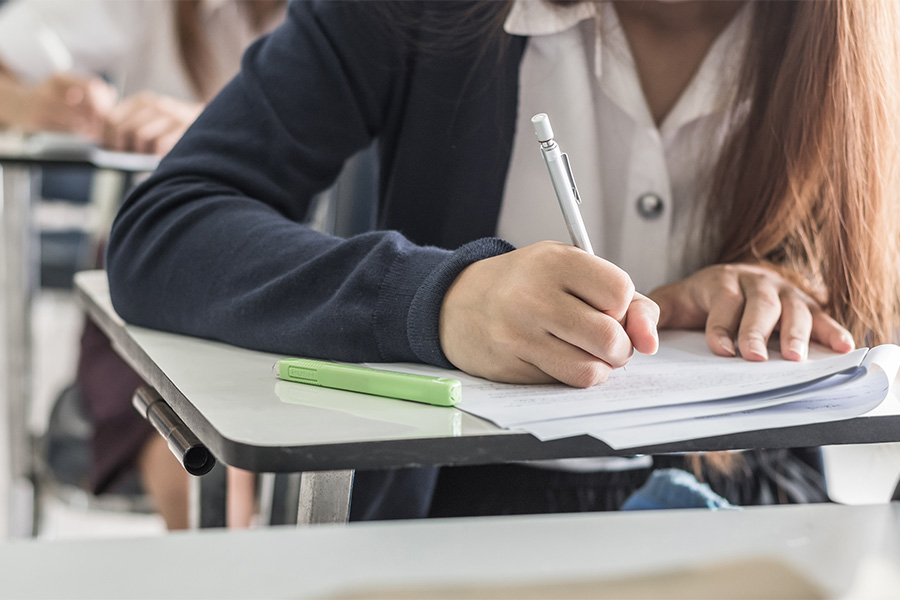 22 Feb

Why being a Member of ARLA Propertymark is important

You don't create a reputation as one of the top estate agents in Langley without having a strong team in place. We love it when our team are developing and becoming more confident. A great example of this is our very own Rachel Humphrey. In this blog we hear all about Rachel's journey through the ARLA (Association of Residential Lettings Agents) Propertymark qualification.

I have been working in Residential Lettings for more than 7 years now and have always been interested in what makes an agent better than the next. From the start of my career it has been recommended to me that the ARLA Propertymark is the only real way to show potential landlords and tenants they are getting the most professional service available. So, I made it my goal to become a member myself by completing the Level 3 Technical Award in Residential Letting and property management.

Building my experience by taking on the important tasks that come with working in lettings it became increasingly apparent how easy everything could end up in catastrophe. Our ARLA qualified mentor taught us how to ensure everything was done to meet the correct legal standards. There are myriad examples of things that agents who are not fully trained and qualified could miss.

When I felt I had enough experience working in the industry I decided that I was ready for more responsibility, a new challenge and to become ARLA qualified. My manager was over the moon that I wanted to not only increase my own knowledge of the industry and gain the qualification but also that I wanted to help expand our company and be able to offer multiple qualified members.

So that was it, the study material was ordered and it became my new best friend. Being a mother of 2 and working 6 days a week meant I didn't have a spare minute in the day to do anything other than work, study and look after my children.

As you can imagine there is a large focus on law, which suited me as I had studied law at College and it has always been a general interest of mine.

I found that over the weeks of study I was becoming more and more knowledgeable and in discussions with landlords and tenants I was able to go into much more detail about the rights of tenants and landlords and could offer much more advice based on what I knew. It was great to be working in an environment where I could practice what I was learning.

Being in an ARLA registered company I found I already knew a lot of the points outlined in the material and was impressed to see just how compliant we were. So after a couple of months I booked myself in for the exams. I had two hours for all four exams, each had a pass grade of 70% and I completed all four within an hour with rates of 90%, 85%, 80% and 80%.

It doesn't stop there though, after completing the exams you don't automatically become a Member of ARLA. You have to pay a yearly membership fee and do 12 hours CPD (Continuing Professional Development) per year. So, I aim to attend at least one course each year and research any new legislation that comes in.

My aim is to increase my knowledge to the next level so that I can take the level 4 Certificate in Residential Letting and property management.

So what makes us different by being a member of ARLA in Residential Letting and property management? Landlords and tenants can feel reassured that they are in good hands, their money is protected and they are paying fair rents and fees.

All ARLA Propertymark agents:
Must have qualified, trained staff- Ensuring that Landlords are receiving solid up to date knowledge and advice
Are covered by a client money protection scheme- so if the Agent goes bankrupt or decides to sway from the law, landlords and tenants are protected
Have annual independent audits- Letting landlords know that the finances are valid
Must have professional indemnity insurance- Giving peace of mind to Landlords when it comes to negligence or bad advice.
sign up to an independent redress scheme and abide to a strict code of practice.- Allowing Landlords to know that if there is a situation they have the option to take it up with ARLA
ARLA also keeps its members up to date with any changes in legislation and provides a wide- range of training and guidance for its members.
Make sure you keep up to date with all the news from the leading estate agent in Slough by following us on Facebook, Twitter and LinkedIn.