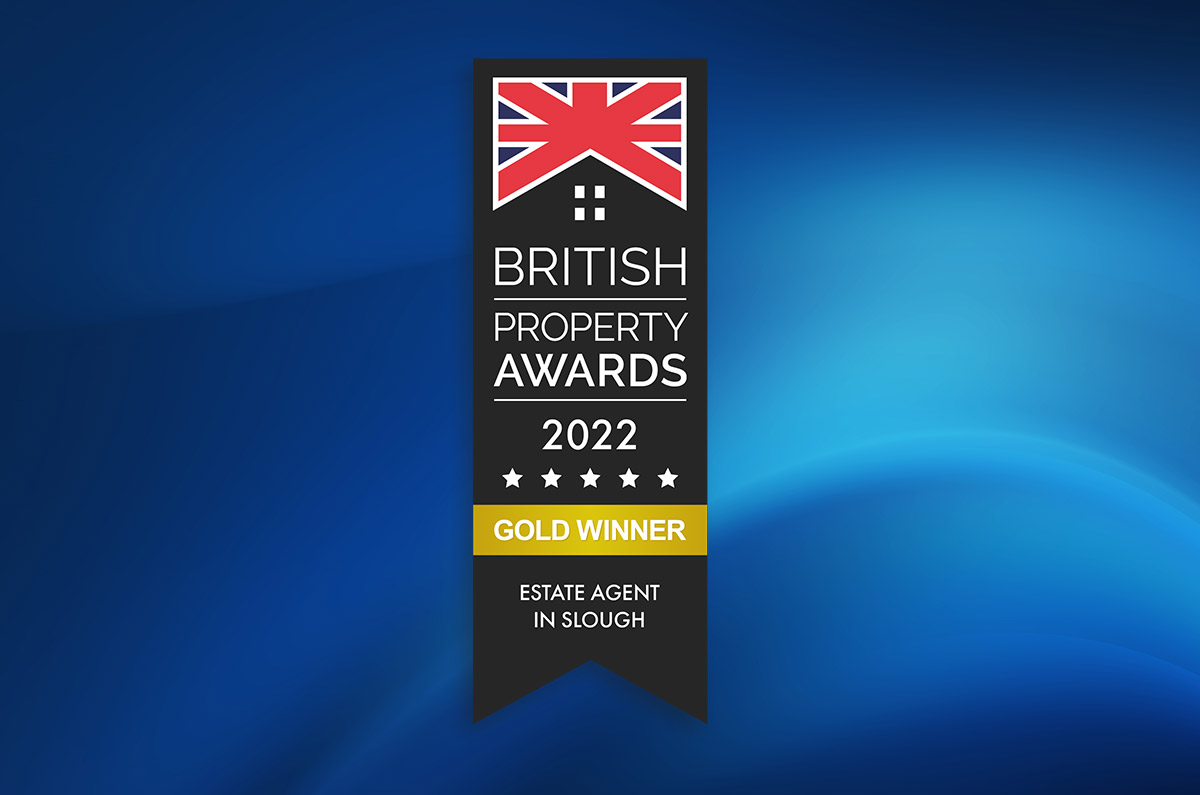 16 Sep

We are proud to have won The British Property Awards 2022 for Slough

As one of the most established and leading independent estate agents in Slough we are delighted to have been recognised by The British Property Awards as the Gold Winner for Estate Agent in Slough. Here, at Glenn Flegg & Co. we work hard to maintain strict high standards when it comes to our service levels and so, when those levels are recognised and awarded it makes us extremely proud of our dedicated team.
The British Property Awards 2022
The British Property Awards mission is to provide a useful award for the consumer on a local level, highlighting excellence within their town, an award that can be trusted and used as part of their decision-making process when choosing the right Estate Agent.
The British Property Awards judge Estate Agents throughout the UK and provide an invaluable opportunity for businesses like ours to compare the service that they provide against the service provided by their local, regional and national competition. Agents who go that extra mile and provide outstanding levels of customer service (that's us!) are rewarded with the British Property Awards accolade, which acts as a beacon to highlight these attributes to their local marketplace.
We have now been shortlisted for a number of national awards which will be announced later in the year. We hope to be back with more awards to tell you about very soon!
More information on The British Property Awards can be found here: https://britishpropertyawards.co.uk.
Choose an award-winning Estate Agency
As the leading sales and letting agents in Burnham and the nearby villages, we thrive off of the positive feedback we receive from our clients. We build and maintain lasting relationships with our clients and our repeat business statistics is a testament to the work of our sales, property managers and lettings department.
Get in touch
If you would like to speak to the leading estate and letting agents in Slough, a member of our expert team will be happy to talk to you about your property options; make sure you give us a call on 01753 811789 for sales and 01753 810855 for lettings or drop us an email: sales@glennflegg.co.uk or lettings@glennflegg.co.uk.  You can also follow us on Facebook, Twitter and LinkedIn. For any advice on financing and mortgages, please call 01753 439000 or email nick@nazcot.com.