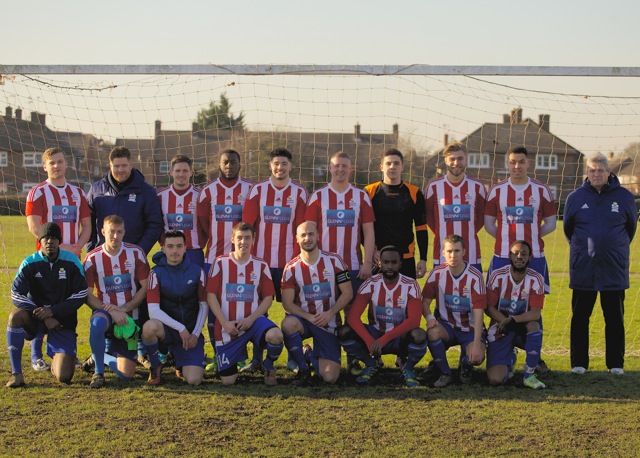 02 Feb

Supporting grass roots football in the local area

As part of our continuing work in the community we are delighted to announce that we will be sponsoring our local football club – Langley FC again this season.

Langley FC is a relatively young club (est. 2010) which works hard to provide a safe environment for local kids and families to enjoy the beautiful game at no cost running activities and teams for everyone to be involved. It is our very great pleasure to help them provide such activities for a community that has had little opportunity, facilities, equipment or funds.

The clubs main ambition is to provide 'free football' to the kids in the local area – with their adult set up playing at near semi-pro level and coached by former Slough Town boss John Thirkell (an old friend of our founder Glenn) the future is most certainly bright for the club. The committee at Langley FC want local people to feel proud of their club and are aiming to be 'more than just a football club', but a place for the community to enjoy multiple sports and social activities.

"Thank you very much for agreeing to continue to be our main club sponsor! You guys will make a massive difference and really are massive in our dream of providing 'free football' to the kids of Langley." – Peter Phillips, Head Coach, Langley FC.

As a tight-knit team ourselves, we understand that playing team sports is an important part of youngsters' development, helping them understand the concept of teamwork.

As one of the leading estate agents in Langley we feel it's important to support such a worthwhile cause and we wish the organisers, trainers, team players & supporters all the best for the season and look forward to coming along to support from the side lines and, of course, helping where ever possible to keep the club going for many years to come!

Stay up to date with your leading estate agents in Slough and the surrounding area by following us on Facebook, Twitter and LinkedIn. We'll be sure to post any updates from Langley FC too!