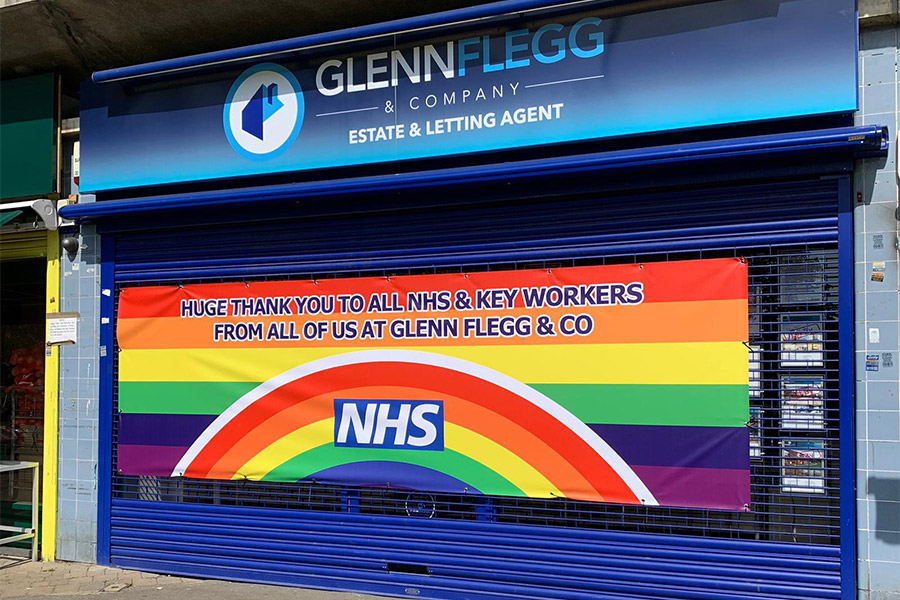 06 May

Some Good News from Glenn Flegg & Co.

We are living in a complicated and challenging time; it's easy to get bogged down in the negativity bred by the Coronavirus and the lockdown. We thought we'd take this opportunity to celebrate some of the positive things we have been doing to make this period a little more bearable.
Shopping Donations
Our team have been donating to NHS food banks to help NHS staff get their shopping without the hassle and risk of visiting supermarkets between shifts. One of the Partners here at Glenn Flegg, Simone, has been donating regularly in her local area. One particular lady has taken it upon herself to deliver shopping runs to NHS staff at Frimley hospital in order to help ease the pressure and has even managed to fund PPE for the doctors and nurses.
Bolstering the Health Service
In October last year we were contacted by an NHS contact to discuss the severe shortage of nurses at a particular NHS Trust and ways in which we might be able to help solve this crisis. Our very own Simone spearheaded this project, working closely with NHS Programme Managers, Facilities & Estates, NHS Human Resources and our New Homes Development Partners in order to recruit, relocate and transition 38 nursing staff to the area.
Evidently this initiative was completed just in time as more than half of the nurses are now working on COVID-19 wards, helping people to fight the virus and recover – there's no saying exactly how this project has helped in the current climate but we can assume that the extra staff have enabled the saving of a number of lives.
This is not the end for the project and we are proud to be helping those NHS heroes in any way we can. They have provided a valuable service, risking their own safety for the greater good and should be applauded – not just on Thursdays.
Community
Many of our team members have been taking part in the 2.6 challenge as well as the Run 5, donate 5 and nominate 5 challenges to help worthy causes in the local area as well as nationally.
It's important during such a testing time to embrace the positive news that is around us. We have seen a number of initiatives looking to bring a more positive spin on the world with a number of local streets preparing for a VE day street party while observing the social distancing.
The silver lining to all this is that Great Britain seems to have rediscovered a sense of community, recognising that we are all in the same boat which in turn has brought us together while keeping us apart. We are sure we will all look back on this period of time with mixed feelings – we hope you are all staying safe and well.
Get in Touch
As always , if you are looking for properties for sale in Langley and the surrounding areas; make sure you get in touch with one of our branches.
Langley Sales: 01753 546655
Langley Lettings: 01753 547637
Burnham Sales: 01628 666666
Burnham Lettings: 01628 668686
Alternatively send us an email.