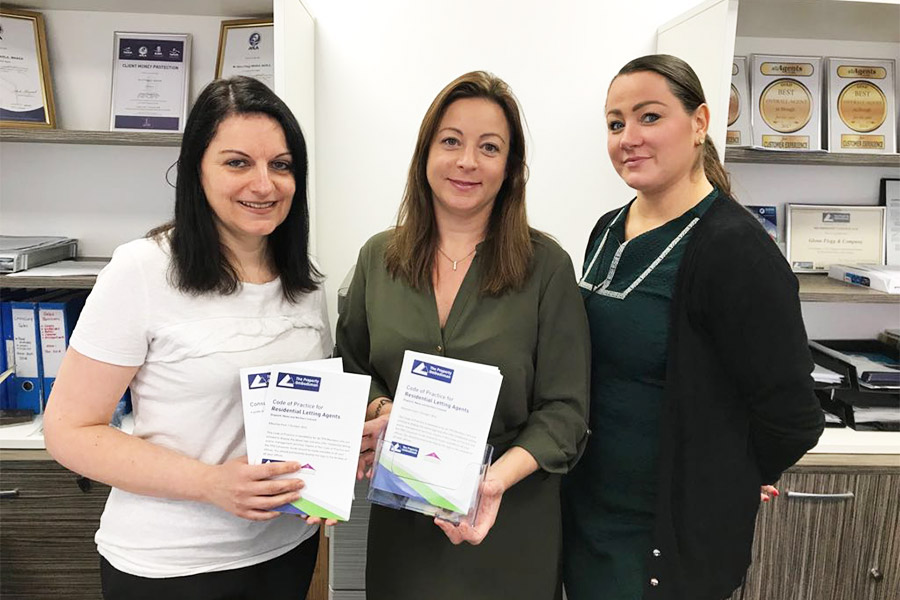 16 May

The Property Ombudsman Assessment

Our industry is incredibly competitive; whether that is through our Sales or Lettings arm – every High Street agent is fighting for a limited number of houses and prospective buyers, sellers, tenants and landlords. Of course this isn't helped by online agents and their 'no commission offering'*.

As part of our continuing work to rise above the competition and make sure we remain the best estate agent in Slough and the surrounding areas we endeavour to constantly improve our levels of service so that our customers get the attention and service they deserve.
The Property Ombudsman
The Property Ombudsman (TPO) is a service designed to assist in the resolution of property-related disputes and matters between consumers and agents. As you can imagine our industry is fraught with potential pitfalls for both agent and client and this is fantastic service to ensure that any grievances are dealt with fairly.
At the forefront of our business is ensuring that the highest levels of service are maintained at all times and we have recently committed to completing the Vigilant TPO Survey and Assessment to make sure that we are TPO compliant. This assessment made us demonstrate that the Glenn Flegg & Co terms of business for Sales & Lettings were clear, fair and transparent.
It also required the following:
Supplying proof of all necessary insurances; Professional Indemnity Insurance, Client Money Protection;
Proof of dealing with Clients money correctly by using the appropriate Client account, that can't be accessed etc.;
Displaying Codes of practice for Glenn Flegg & Co.;
Vulnerable consumer training provided to staff;
Adequate, clear, concise, transparent website with Terms and Fee Structure; and
Appropriate Consumers Guides and Complaints Procedures.
Simone; Partner of The Residential Lettings Department said
"We formed a small team and broke up the work into 'Research & Tasks' and submitted the Assessment Response to the required deadline.
After a few additional submissions myself, Carley Morris, Lisa King & Rachel Humphrey were delighted to receive confirmation that we'd passed the TPO Assessment and were therefore TPO Compliant.
The TPO Assessment is a new initiative; whereby Agents are randomly selected to demonstrate that every part of running their Estate and Letting Agency is dealt with fairly and appropriately. We have always been confident that we are one of the best estate agents in Slough and the surrounding areas, and receiving such news has reinforced this.
Now, we want to brag about this Professional Accolade and encourage anyone looking to sell, buy or rent a property to use Glenn Flegg & Co. or an agent with similar ARLA, NAEA, Accreditations, Knowledge, Training, Experience and Values."
Get in Touch
If you are looking to buy or sell a house make sure you speak to the leading estate agents in Slough and the surrounding areas. Give us a call at the Langley office on 01753 546655 or the Burnham office on 01628 666666. You can also email us or follow us on Facebook, Twitter or LinkedIn.