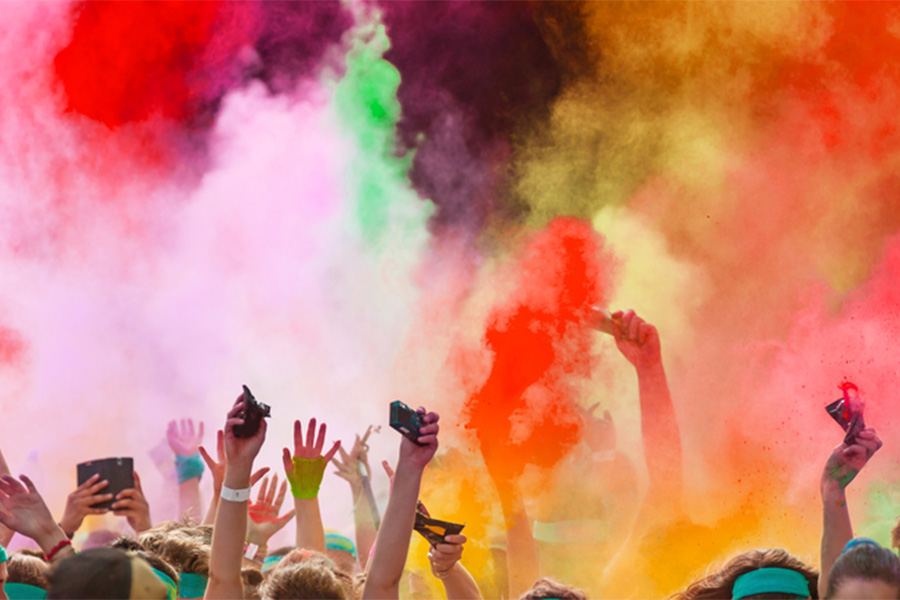 05 Apr

Our team aiming to kick cancer's ass!

As part of such tight-knit communities in Burnham, Slough and Langley we do our best to support local charities and social enterprises to succeed. We take our role in the community seriously and so we love it when our team come up with ideas to raise money for charities and, even more so when it means so much to them.

On the 18th of May our team, made up of Ben Flegg, Carley Morris, Ashleigh Fisher, Rachel Humphrey, her daughter Cassie and Simone Georgeson and her son Samuel are going to be taking part in the Colour Obstacle Rush at Windsor Racecourse in aid of the Anal Cancer Foundation.
A Great Cause
The Anal Cancer Foundation is dedicated to empowering anal cancer patients and accelerating prevention and treatment methods that eliminate anal cancer and the virus which causes the majority of cases, human papillomavirus (HPV). The charity aims to provide support for survivors, caregivers, scientists and providers connected to anal cancer.
The charity aims to end the 5% of cancers which are caused by HPV, a skin virus. Anal cancer is preventable and the ACF is dedicated to accelerating the prevention and researching methods that eliminate this type of cancer. For more information on the subject visit their website.
Our Team
At Glenn Flegg we are not just a business, but a family as well.
We support and encourage each other through all the ups and downs, not just professionally but personally as well.
Our staff matter and in order to thrive as a company you have to have a happy & supportive work environment.
We have chosen to support The Anal Cancer Foundation as last Christmas it was sad news to hear that Ashleigh's mum had been diagnosed with anal cancer and was put on a rigorous course of Radiotherapy and Chemotherapy, 5 days a week for 6 weeks.
Thankfully the treatment has gone well and we are now waiting for the scans to give us the all clear.
We feel that many people will be as shocked as us, to hear of this cancer and not to confuse it with bowel cancer which is different, so the Glenn Flegg & Co. team would like of offer support to the charity that is helping to make people more aware and look for prevention methods and cures, by running in The Colour Obstacle Rush Course 18th May at the Windsor Racecourse.
You can support our dynamic team by visiting their justgiving page donating and sharing the link with your friends and family. We would love for you to help our team achieve their fundraising goal, every little helps so please donate if you can.
Get in Touch
If you would like to speak to a member of our team about anything in this article, you can give our Langley branch a call on 01753 547637 or our Burnham branch on 01628 668686 or even drop us an email. You can also follow us on Facebook, Twitter and LinkedIn.