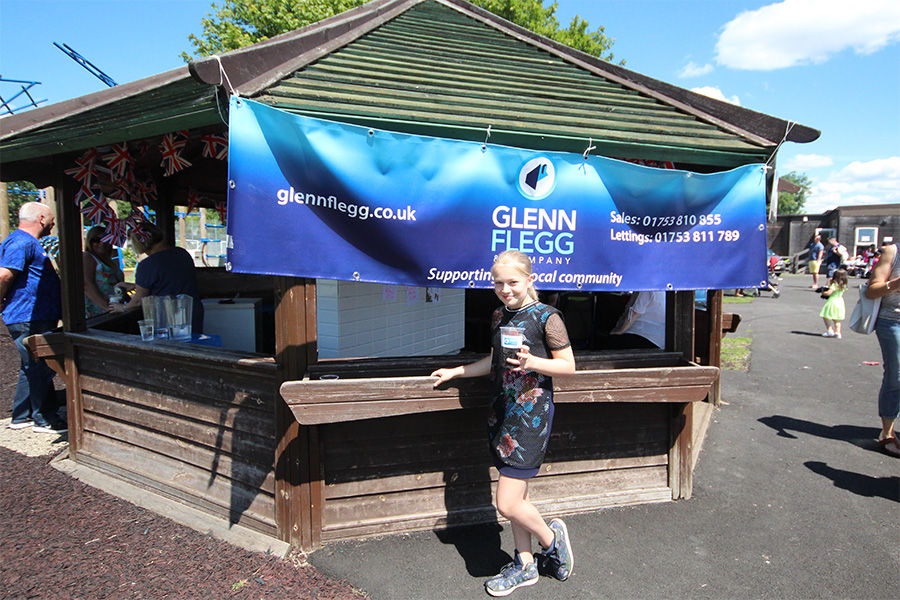 09 Jul

Holy Family Fete

As part of our continuing work to support our local community, we were delighted to sponsor the Refreshment Stall at the Holy Family Fete. On an absolute scorcher of a day we felt very proud to provide everyone at the fete with much-needed refreshment.

Not only did we supply the refreshments but also helped to promote the event by posting advertising boards at the school gate and around the local area. It's an absolute pleasure to be associated with such a successful event and we enjoyed every minute of our time there.

Our very own Simone and her daughter, Elsie (pictured) went along to join in the fun. Simone said:

"We were so impressed with how well organised the event was. There were loads of fun activities and things to do for both adults and kids. It's so great for our business to be part of something that is so valuable to the community."

As the leading independent estate agent in Langley, Slough, Burnham and the surrounding areas, we are always keen to work within the community on projects like this – we feel it is our responsibility to promote all the great work these volunteers do to organise such events.

Get in Touch

If you would like to speak to a member of our team about anything in this article, you can give our Langley branch a call on 01753 546655 or our Burnham branch on 01628 666666 or even drop us an email. You can also follow us on Facebook, Twitter and LinkedIn.