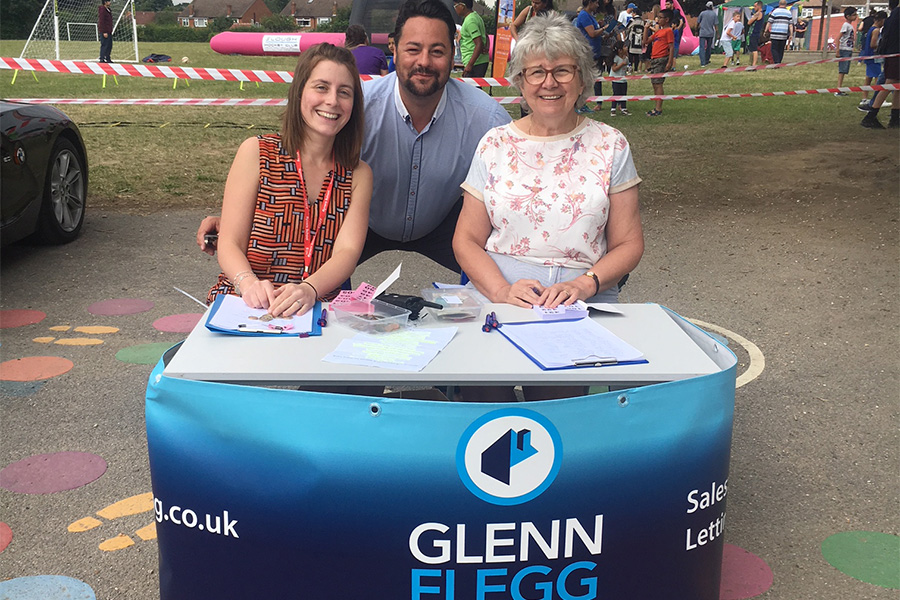 14 Jul

Another Summer Spectacular

By now, you will all be aware that we are passionate about supporting worthy causes close to our hearts and the hearts of the local community. We feel that it is our responsibility as the leading independent estate agent in Langley to support as many events as possible; after all, we have called Langley our home for nearly 30 years!

We were delighted to be invited to support the Ryvers School Summer Fayre on Saturday 6th July. The weather was good and people turned out inn their droves to join in the fun.

We sent our very own Ben and Naveeda to go along and enjoy themselves. Here's what they had to say:

"Myself and Naveeda had great pleasure attending the Ryvers School Fayre , we experienced a busy & vibrant atmosphere with lots of exciting games including Tin Can Alley , Raffle , Face Painting and inflatable obstacle park bringing smiles and laughter to all that were involved , prizes being won and money being made for all the great causes and Ryvers School.

We would like to thank all the organisers, helpers and pupils that took part, thank you for an enjoyable afternoon!" Ben Flegg

"The weather was a little overcast but it stayed dry which was actually nice because there was a nice breeze and it wasn't as hot as it had been the previous few days. The Fayre was really busy, everyone seemed to be enjoying themselves, there was a great atmosphere, all the stalls had people crowded round them, music was playing and even the children joined in with some live music." Naveeda

Get in Touch

If you would like to speak to a member of our team about anything in this article, you can give our Langley branch a call on 01753 546655 or our Burnham branch on 01628 666666 or even drop us an email. You can also follow us on Facebook, Twitter and LinkedIn.