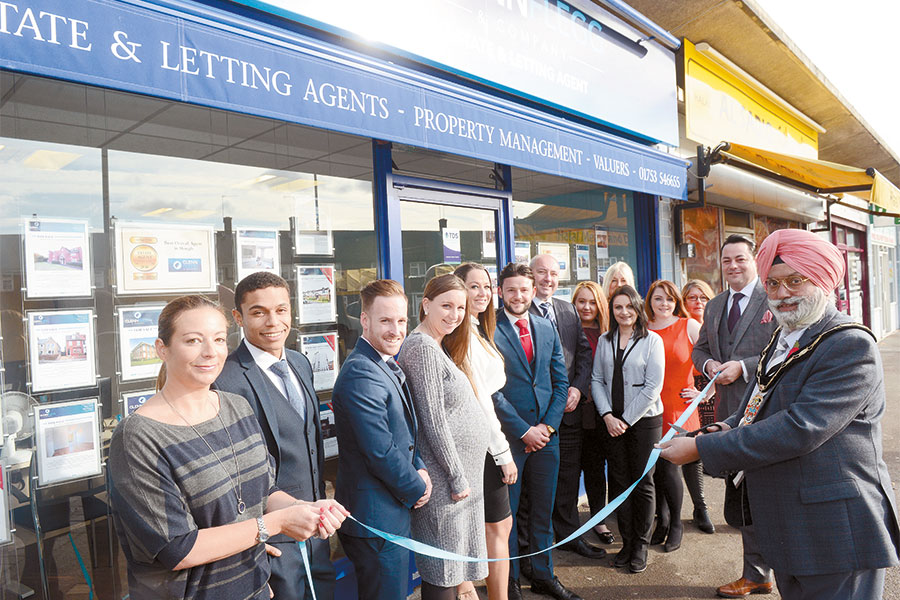 24 Nov

A Golden year for our Silver Anniversary

As part of our Silver Anniversary celebrations we have been busy rebranding and refurbishing. You may have noticed a change in our logo and colour scheme online but we've also completely refurbished our offices in Langley and Burnham.

As one of the most established estate agents in slough and the surrounding areas we thought that it was time for a refresh to our look. It reflects our ethos of staying with the times and using modern techniques to guide people through this most stressful of business.

To celebrate the completion and launch of the two refurbishments we invited the local press and dignitaries to help us officially launch – you can read our little feature in the property news.

At our estate agent in Langley the team welcomed the Mayor of Slough Cllr Arvind Singh Dhaliwal to cut the ribbon (pictured) and at our Burnham estate agent we invited Burnham Parish Council Chair, Judith Foster.

So far, 2016 has been a bit of a landmark year for us. Not only are we celebrating 25 years working to move people in and out of the local community, we have also had great success as we won four industry Gold Awards including 2016 Best Agent in SL1, 2016 Best Overall Agent in Slough, 2016 Best Overall Agent in SL1 and Best Letting Agent in SL3.

While talking to the Property News, our founder Glenn commented:

"Things have never been better at Glenn Flegg & Company, I am so pleased we have updated and modernised to keep up with technology and the fast-paced world in which we live. We have evaluated and upgraded our business processes, so that they now work even more efficiently and effectively to provide the best possible customer service to all our clients".

We're all very proud of our achievements but don't intend to rest on our laurels. If 2016 was big, we want to make 2017 EPIC, so watch this space – you can stay up to date with everything Glenn Flegg & Co. and see regular property updates, follow us on Facebook, Twitter and LinkedIn.